SKMurphy's 2022 Customer Discovery Bootcamp provides a framework for validating your idea with prospects to determine the real market need.
2022 Q1 Customer Discovery Bootcamp Starting Saturday January 22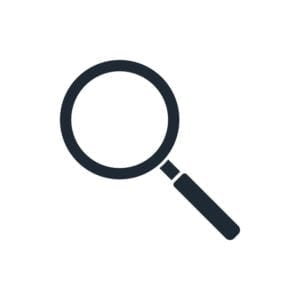 SKMurphy's Customer Discovery Bootcamp is a six week program where we help you review
Outreach message in email / forums

Target Customer
Problem/Need
Message
Who or Where to send message
Rough outline for customer interview (3-6 questions)

Preparing for and debriefing from customer interviews.
Demo and Sales pitch
Website messaging
Creating and managing a basic sales process that the founders run
Lead generation models
It's an inverted classroom model where you watch some short pre-recorded lessons and then apply them as homework to your startup. We then have a live Zoom session with three to six entrepreneurs where for 90-120 minutes we walk around your answers (or results of your discovery efforts) and help you refine your approach.
Q1/22 Customer Discovery Bootcamp Session Schedule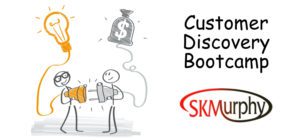 We have scheduled our 2022 Q1 Customer Discovery workshop on Saturdays:
Jan 22nd 1:30-3:30 pm
Jan 29th 1:30-3:30 pm
Feb 12th 1:30-3:30 pm
Feb 19th 1:30-3:30 pm
Feb 26th 1:30-3:30 pm
March 5th 1:30-3:30 pm
Update Tue-Jan-18: The inverted classroom model means that the videos and worksheets for preparation work for Saturday Jan 22 is ready now for you to apply to your startup idea. We will discuss the results of the exercises on Saturday.
As the "teacher" I find it to be a very different experience from running a standard workshop. You jump to the post exercise conversations and it's more in depth as a result. It also allows the students to take more time on the exercise–or at least they become less of a firedrill than they are in a standard workshop where you say, "OK take 20 minutes and answer these questions for your startup."
I think 6 2 hour sessions spaced a week apart is a better way to cover a lot of the material than a concentrated day to day and half.
Additional Information