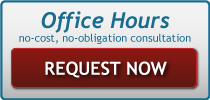 This post on customer development interviews is one of my most popular. If you would like help preparing for customer development interviews or reviewing results from recent interviews please sign up for a no cost no obligation office hours session and I will be happy to help you rehearse or de-brief. Here are my lessons learned from taking part in interviews where the startup planned to offer a product or service to a business.
Tips for B2B Customer Development Interviews
Jan-30-2020: A substantially improved and updated version of this post is up at "40 Tips For B2B Customer Development Interviews."
Have Two People Interview: both of you taking notes as you go. The second person can listen more attentively while the first one asks questions. Trade off every few questions so that the conversation stays lively and fresh. Date and number each page (or 3×5 card) of your notes.
Why: this is more time efficient for the person being interviewed.
Work From an Outline of 3-5 Key Questions: E-mail these in advance and also bring a printed copy.  Their name should be at the top of the paper along with the date of the interview. The interview may last a few minutes or it may last an hour but set expectations up front about what you want to talk about. It's OK to ask follow up questions but these 3-5 should form the spine of the interview.
Why: you need to focus on the essential questions you are trying to answer.
Focus on Past Behavior and Actual Situations and Events To Bound the Problem. Don't focus on hypothetical, potential, or future problems. Or at least don't explore them until you are confident that there is a clearly defined business need or critical capability that they are looking for today. Walk through actual situations and events to develop a model for the costs and impact of the problem on their current business.
Why: businesses are more likely to pay for problems or needs that are impacting them today.
Listen. You should be talking perhaps 1/6 to 1/4 of the time. This is not a sales call; this is an opportunity to gather symptoms and a prospective customer's perspective on their needs with respect to a specific problem or capability.
Why: there is a strong tendency to talk about your solution or theories of the problem. The more you do that the less that you learn: use your eyes and ears.
Probe for Quantities and Ranges: wherever possible try and get them to put a number or estimate a range on an adjective (e.g. small, large, light, heavy, thin, frequent, rare…). Write down both their adjective and their estimate for the appropriate quantity or range.
Why: you will need to develop specific target prospect selection criteria and some simple ROI or value models for your offering. These are much more useful if you can use numbers or objective criteria.
Probe for what's changed: what has happened to make this problem or need more critical? Explore the environment or system(s) that the group or firm is operating in. What is the context they operate in? What trends are at work that are making the problem more serious (and what might happen to make it less serious)? Were they ignorant of the problem (or ignoring it)  until a particular situation or event occurred? Have they been managing it and now need it solved?
Why: businesses have many problems. They are more likely to invest in solutions for the critical ones that are likely to get worse if they don't take action to address them.
Don't Talk About Possible Solutions Until You Have Thoroughly Bounded Their Problem or Need. Don't mix how they describe the problem with the kinds of solutions that they are interested in.
Why: again resist the temptation to talk about your solution until you can talk with very high confidence about their situation, needs, and challenges.
Don't Overstay Your Welcome. This allows you to come back. Take two or three minutes to wrap up by thanking them and providing a high level summary of what you heard. Commit to providing them with a more detailed summary within a day or two. Meet that commitment.
Why: unless the person is energized by the conversation you should end it promptly.
De-Brief That Same Day: walk through the interview notes that same day with your partner, but don't do a final summary until you have slept on it.  Keep your raw notes and the joint summary (a wiki is handy for this as you can create ad hoc links between key points and phrases to issue or definition pages).
Why: there is value in your first impressions, your shared impressions, and your second opinion. Don't lose the first two and rely on just the third.
Follow Up By E-Mail. Thank them again. Provide a detailed summary (include their numbers and ranges) of what you heard and let them critique it (this does not mean that you have to share all of your perceptions or plans). Ask if there are other folks that they feel you should talk to, either at their company or other companies, who would be able to provide you with a valuable perspective on the problem.
Why: Introverts are much more willing to share their thoughts in writing once they have had a chance to reflect, give them a chance to do so. Extroverts can have second thoughts and follow on observations, capture them all.
Inspired by Giff Constable's "12 Tips for Early Customer Development Interviews" and "12 Tips for Early Customer Development Interviews (revised)"
---
Update July 17: Tristan Kromer has posted "12 Random Customer Development Tips" that are quite good, here are three that are great additions to the above list:
"Who you are talking to is as important as what they are saying."
"Smile, people want to talk to you."
"# of questions you ask / # of sentences you speak = % of customer development you actually did."
Update-Dec-4-2012: Additional thoughts from today's "Engineering Your Sales Workshop"
It's should really be a dialog not an interview. If you are not asking questions it can become a feature travelog (it doesn't count if you end a five minute explanation of your view of their problem or your view of the benefits of your solution with "What do you think?") and if you are not hearing questions then it can become an interrogation.
Why: If you are not hearing any questions from the prospect then they have little or no interest in working with you.
Update Dec-7-2012: Giff Constable has a third revision to his  list to include a "focus on past behavior" matching my point 3.
Update Dec-16-2012 Marc McNeill has published his "Twelve Tips for Customer Development Interviews" that offers two tips I would add to the above list:
"show don't explain"
"they could be a customer"
Update Jan-3-2013 Dave Telleen-Lawton did a recap of many of these posts and added a suggestion of his own in "Tactics: Distinguish Between B2c and B2B"
Ask about facts before you ask about opinion.
Update Jan-12-2013 Dave Telleen-Lawton added his own list of "The Most Important Elements of Prospective Customer Interviews" and suggests some key steps to prepare for the interview:
Articulate what problem we solve, for whom we solve this problem, and what is the cost to them for NOT solving the problem.
Once you get one meeting set up, now you can work on the presentation.
Two strikes and you're out. Get the right people in the meeting on both sides of the table. The meeting's value is greatest when there is a discussion, especially when information is novel to one side or the other.  After the second question that you cannot answer, the prospect stops asking questions.
Bunch meetings together in waves.Conduct 3-5 meetings in fairly compact (1-2 day) waves and invite a larger team to review the wave findings. Then schedule field time for the next wave. Keep this up until you have all your uncertainties clarified or at least bounded. The same core team travels to all meetings in one car so discussions occur between meetings and while reviewing notes.
Summarize findings visually — perhaps a matrix — to understand who likely customers are based on what they do, their size, their market segment.
Update Dec-28-2013: Kate Rutter has a nice encapsulation on slides 11-22 of "From Cold Sweat to Hot Validated Learning" in particular slide 15 outlines a framework for thinking about your offering:
Who is it for?

users

Why does it matter for them?

needs & goals

What can they do that they couldn't do before?

uses

What features do they need to do that?

features

How do these limited features fit together?

product brand and voice
Update May-26-2014 Mikel Nino's "Emergency kit for Customer Development interviews" offers a good list of key items to focus on in a customer development interview
What are the specifics of the problem or need?
How often and where does the problem or need occur (or what triggers it)?
What they have they done to solve the problem, what have they tried or researched and what are they doing now?
What would constitute an improvement over the status quo (and how much of an impact can our solution have)?
Update Oct-7-2014 "Talking to Humans" by Giff Constable builds on Constable's earlier blog posts on customer interviews and adds some very cartoon by Tom Fishburn. It's available as a free PDF or in print from Amazon. It's a fantastic resource.
Update Thu-Sep-29-2016 Erika Hall's "Interviewing Humans" from Chapter 5 of Just Enough Research is definitely worth reading and putting into practice. It offers a couple of subtle tips that I have not seen elsewhere:
Breathe It's easy to feel like you're on stage and tense up without realizing it. Your own tension can be contagious, so remind yourself to breathe and remain relaxed and observant.
Avoid talking about yourself Sometimes, what starts as active listening turns into, "Let me tell you about a similar experience I had…."
Hall also references the Ethnography FieldGuide [PDF] by Helsinki Design Labs and cites two suggestions that are worth reinforcing: "Take responsibility to accurately convey the thoughts and behaviors of the people you are studying" and "note the exact phrases and vocabulary that participants use."
The Ethnography FieldGuide also makes these very good points about analyzing what you have learned from a set of interviews:
Identify key themes and expressions.
Identify the key actors, and how different actor groups relate to each other?  Draw a map of the relationships.
Identify both the barriers and challenges, and the opportunities and enablers subject mentioned in relation to their goals.
Look at past, present, and likely futures of the current situation.
Look for strong polarizations and binaries: allowed / forbidden, normal / unusual, outside / inside etc?
What was surprising?
Update Thu-Jul-20 Laure Parsons (blog / LinkedIn) left a great comment in the Lean Startup LinkedIn Group in response to best practices for customer development. One suggestion stood out for me that's not explicitly captured in this list: "Have an actionable plan. A lot of discovery work happens without stakeholder agreement about the outcomes, and then nothing really comes of it." This reminds me of two quotes:
"It's not a validation effort or an experiment if you are not willing to kill the idea."
Jono Mallanyk (@jonomallanyk)
"Don't measure anything unless the data helps you make a better decision or change your actions. If you're not prepared to change your diet or your workouts, don't get on the scale."
Seth Godin in "Analytics Without Action"
Related Blog Posts