I gave a briefing to the San Bruno Rotary on Thought Leadership on Aug-6-2014. Here is the audio for the core of the talk (I have cut the introduction and about ten minutes of Q&A)

Or download from http://traffic.libsyn.com/skmurphy/ThoughtLeadership140806c.mp3
Here is my handout from the talk.
Thought Leadership
A Briefing for San Bruno Rotary (Aug-6-2014)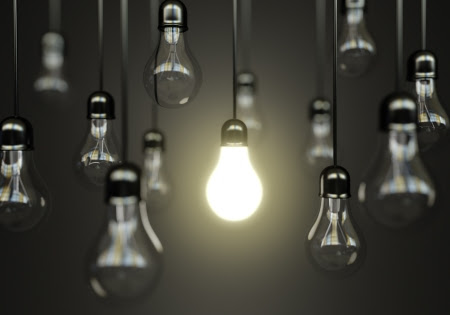 by Sean Murphy, SKMurphy, Inc.
What is thought leadership?
Why will it bring you more business?
How do you get started?
Thought Leadership: Discern important events and trends at work in the present, predict their likely effects, and offer perspective and actionable advice in time to have an impact.
Thought Leadership In Action
Advise prospects and customers on how to overcome their most pressing problems
Customers bring you their hard problems, prospects ask you for insight on options
How Does It Bring You More Business?
A reputation for expertise means that you get called first
You can compete on more than price:  expertise acts as a differentiator
Encourages current customers to bring you new challenges
May lead to new opportunities and even new offerings for emerging needs
Key Practices for Thought Leadership
Careful observation, questions, networking
Writing and speaking to build influence
Build a Communication Strategy
Identify audience / Understand their needs  / Position your message / Promote
Measure success: website traffic, mailing list size, inquiries, customers
Execute: Your 90-day Plan Should Address:
What other people say about you
What you say
What you write
Getting found when people are looking
Topics You Can Always Talk About
Change: what's waxing and waning
Significance of recent events
Checklists to identify or resolve problems
"The future is an abstraction, all change is happening now."
Marcelo Rinesi
You can only take action in the present.
"I have gradually come to appreciate that the really important predictions are about the present. What is happening right now, and what is its significance?"
Robert Lucky
What Is The Current Situation / What Is Significant About it?
Before you can make predictions you have to understand what's happened.
The easiest predictions are based on the "acorns" already planted in the present
Checklists:  Develop A Coachable Perspective
Teach customers and prospect to diagnose problems from symptoms
Teach prevention and self-service so that they call you for high value problems
Thought Leadership Brings Business
You get called first
Compete on more than price
New opportunities
New offerings
About SKMurphy, Inc.: We help you find leads and close deals
Bootstrappers Breakfast www.bootstrapperbreakfast.com
Looking For a Speaker In Silicon Valley?
If you are looking or a speaker for your Silicon Valley business group please contact us. I enjoy giving highly interactive presentations to groups  of 12 to 40 people.  I am happy to talk to larger groups but I prefer where there are opportunities for real audience participation.  I also do a number of interactive webinars and workshops for groups who are not based in Silicon Valley so if that's of interest please feel free to contact me as well.
A Thank You to Eli Angote for Inviting Me
I gave a talk on "How to Give a Great Demo" in April at the Co-Founders Club and met Elijah Angote, founder of "The Best Notary" who arranged for me to speak at the Rotary Club of San Bruno today. So I have him to thank and the audience knew who to blame. I really enjoyed the talk and felt very at home with the group.
Related Blog Posts