I took part in a great roundtable conversation at tonight's PATCA meeting on "Low Cost Marketing and Advertising for Consultants" Here were a couple of suggestions that I made in response to situations or challenges that other consultants put on the table.
Five Things to Consider
You get hired based on what you say, what you write, what others say about you (case studies, testimonials, referrals), and getting found when prospects are looking (ads, SEO/SEM, Craigslist, tradeshows).
if you are invited to speak at least make an audio recording so you can post excerpts on your website, you always sound better when speaking to a group of people than sitting at your desk.
Consider an article as a leave behind for a talk instead of your side deck, it's more easily digested by someone not at the talk and can also be content on your website.
If you don't have an audio or video up on your site considering adding at least on short one (video 60-180 seconds, audio 2-5 min).
For enterprise clients ask them personally for a LinkedIn reference, you can post that on your website. This finesses the "we cannot give you a corporate endorsement" challenge.
Five Things to Avoid
Use LinkedIn messages and InMail's sparingly. They often cannot be replied to and if forwarded don't contain an email address that will allow the recipient to contact you.
When reaching out to your network, do it in small batches. Don't send a single large mail blast. You want to customize as many messages as possible and be ready to reply very quickly when you get a response.
Treat form fills as phone calls: when someone fills out a form on your website requesting information or a follow up act as if they left you an urgent voice mail. Sure some folks are kicking tires, but if you can contact them within a few minutes they are less likely to have moved on to their next challenge and lost the context for why they reached out to you.
Facebook still seems to be more for friends and family unless you are in more of a personal services business (dentist, barber, veterinarian, etc..). LinkedIn still seems to be the best fit for professional contacts and conversations.
Comments and posts in LinkedIn groups become very difficult to find after a few weeks, have a strategy for recycling them onto your blog or website if they represent a commonly occurring question or issue you are often called upon to address.
Office Hours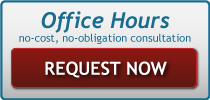 We do a lot of work with expertise-enabled businesses. Please consider requesting a no cost no obligation office hours session if you would like to walk around your current situation and challenges.