Scott Swaaley: "The SKMurphy mastermind group has been my most consistently useful source of feedback and advice. Everyone knows my history, they have a broad swath of experience, and they help to keep me focused, productive, and moving in the right direction."
Scott Swaaley, Founder & CEO of MAKESafe Tools on SKMurphy's Mastermind Group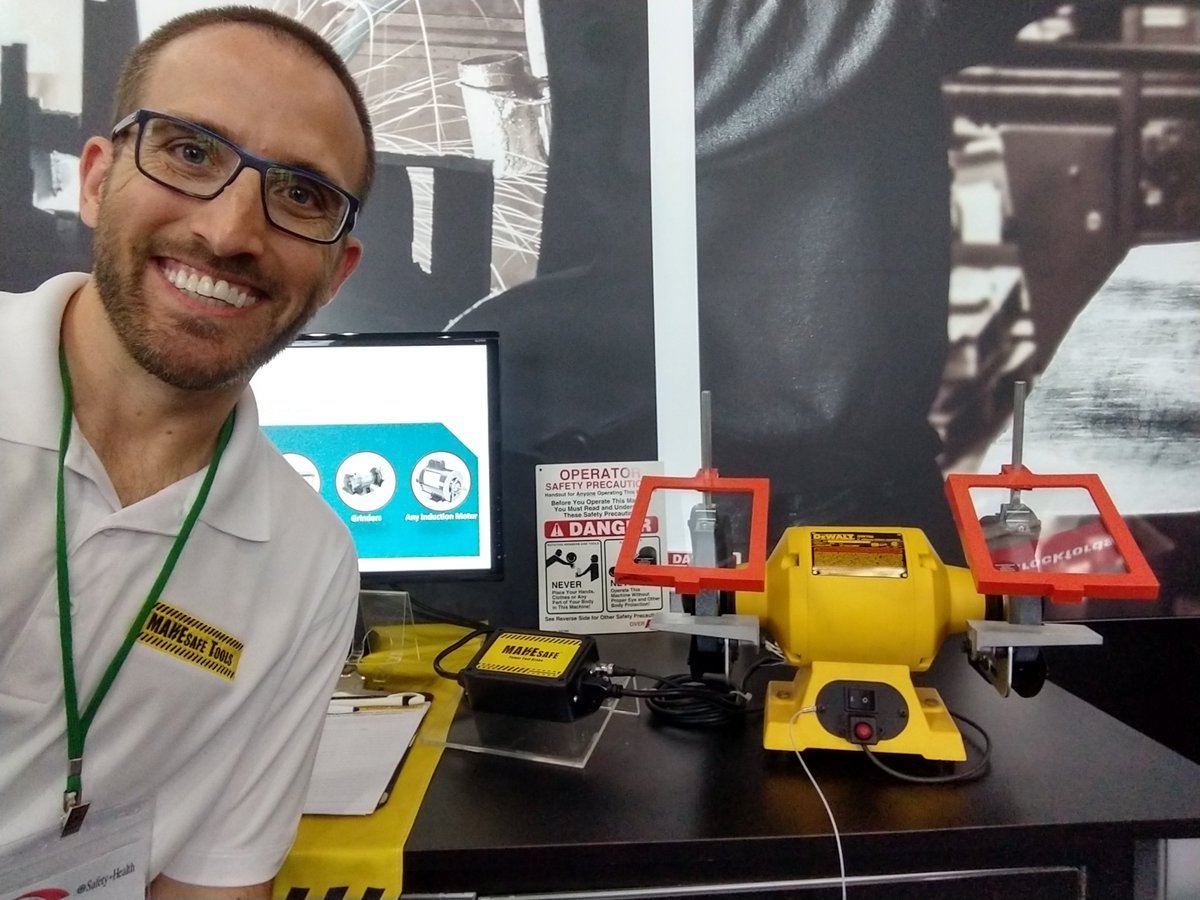 "I've talked to hundreds of people and have had to learn how to filter out useful feedback from general noise. After months of searching, I met Sean Murphy through a bootstrapper breakfast, and have since joined the SKMurphy MasterMind group – a group of entrepreneurs that meet regularly to support each other. This group has been my most consistently useful source of feedback and advice. Everyone knows my history, they have a broad swath of experience, and they help to keep me focused, productive, and moving in the right direction."
Scott Swaaley (@sswaaley), Founder & CEO of MAKESafe Tools, quoted in "MAKESafe Tools Develops Braking Technology to Prevent Injury"
More about MAKESafe Tools
MAKESafe Tools is a safety device company. They create functional safety devices for use in the manufacturing industry by studying the user experience of industrial equipment operators and safety managers then developing devices to mitigate risk, increase production efficiency, and improve operator satisfaction.
MAKESafe Tools' vision is to create a world culture where shop safety is not a burden, a choice, or a financial liability, but a desirable user-centered experience.
The world of power tools is full of risky assumptions. For example, people believe that once you turn a tool off, it's no longer a danger. Yet the reality is that tools like band saws and grinders can coast for over a minute after being turned off – definitely still a danger. I first identified this issue running maker spaces and after learning that there were no products in the market to address this, I I built a prototype for that [school] shop. People kept asking about it so I went through FI, found that this product had legs, and the rest is history.

People already know about these hazards but they don't do anything about them—and that's because it's simply too hard. They might have a $300 machine, and they would need to spend hours upon hours and over $5,000 to really make a difference, so nobody does it. Instead, they can now just buy our product and have all the benefits without the headache. Our product that work with almost any stationary power tool and installs in seconds – you just plug it in.

Scott Swaaley, quoted in "MAKESafe Tools Develops Braking Technology to Prevent Injury"
More on SKMurphy Mastermind Groups
SKMurphy offers small mastermind (peer advisory) groups for entrepreneurs.  We currently have groups with the following focus that meet face to face in Silicon Valley twice a month:
Healthcare
Hardware
Web
Women Entrepreneurs
Consultants
Attendees value comparing notes and making commitments to a group of peers. Active participation in a mastermind group one of the best ways to reach your goals.
Let's us know if you are looking for a group to keep you focused and on track.  More information
Related Blog Posts