The American declaration of independence and rebellion against the British was an incredibly risky proposition. George Washington often advised his soldiers that they would either "conquer or die."
Independence Day 2019: "Conquer or Die"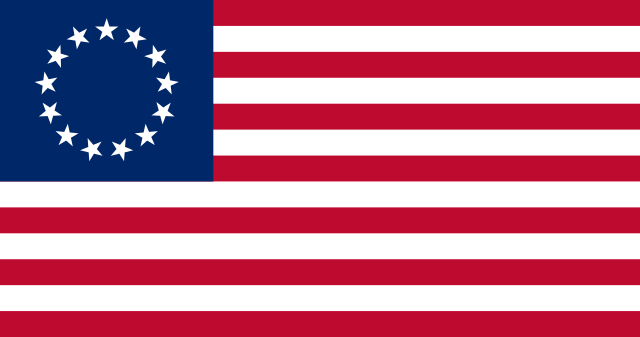 Here is an excerpt from his General Orders 2 July 1776:
"The time is now near at hand which must probably determine, whether Americans are to be, Freemen, or Slaves; whether they are to have any property they can call their own; whether their Houses, and Farms, are to be pillaged and destroyed, and they consigned to a State of Wretchedness from which no human efforts will probably deliver them.

The fate of unborn Millions will now depend, under God, on the Courage and Conduct of this army—Our cruel and unrelenting Enemy leaves us no choice but a brave resistance, or the most abject submission; this is all we can expect—We have therefore to resolve to conquer or die.

Our own Country's Honor, all call upon us for a vigorous and manly exertion, and if we now shamefully fail, we shall become infamous to the whole world.

Let us therefore rely upon the goodness of the Cause, and the aid of the supreme Being, in whose hands Victory is, to animate and encourage us to great and noble Actions.

The Eyes of all our Countrymen are now upon us, and we shall have their blessings, and praises, if happily we are the instruments of saving them from the Tyranny meditated against them.

Let us therefore animate and encourage each other, and show the whole world, that a Freeman contending for Liberty on his own ground is superior to any slavish mercenary on earth."

George Washington  "General Orders, 2 July 1776"
It was a "victory or death" situation for those who took up arms against the British. Washington used "conquer or die" to remind his troops of the gravity of their situation in several of his subsequent "General Orders" (here are four from the National Archives):
Embarked on a Tempestuous Ocean
In a letter to Burwell Basset in 1775 Washington was clearly worried he might not be up to the task of leading the colonies to victory:
I am now embarked on a tempestuous Ocean from whence, perhaps, no friendly harbor is to be found. I have been called upon by the unanimous Voice of the Colonies to the Command of the Continental Army—It is an honor I by no means aspired to—It is an honor I wished to avoid, as well from an unwillingness to quit the peaceful enjoyment of my Family as from a thorough conviction of my own Incapacity & want of experience in the conduct of so momentous a concern—but the partiality of the Congress added to some political motives, left me without a choice–May God grant therefore that my acceptance of it may be attended with some good to the common cause & without Injury (from want of knowledge) to my own reputation—I can answer but for three things, a firm belief of the justice of our Cause—close attention in the prosecution of it—and the strictest Integrity–If these cannot supply the places of Ability & Experience, the cause will suffer, & more than probable my character along with it, as reputation derives it principal support from success—but it will be remembered I hope that no desire, or insinuation of mine, placed me in this situation. I shall not be deprived therefore of a comfort in the worst event if I retain a consciousness of having acted to the best of my judgment.

George Washington in a letter to Burwell Bassett, 19 June 1775
It was a very near thing but Washington was able to persevere.
Related Blog Posts
Image Credit: "Betsy Ross Flag" by  DevinCook /  jacobolus (public domain created from historical description) Link