A wonderful note from Henna Inam, a happy client. It was included in a box that contained a sweet treat, tin of cookies, as a thank you.
Sweet Treat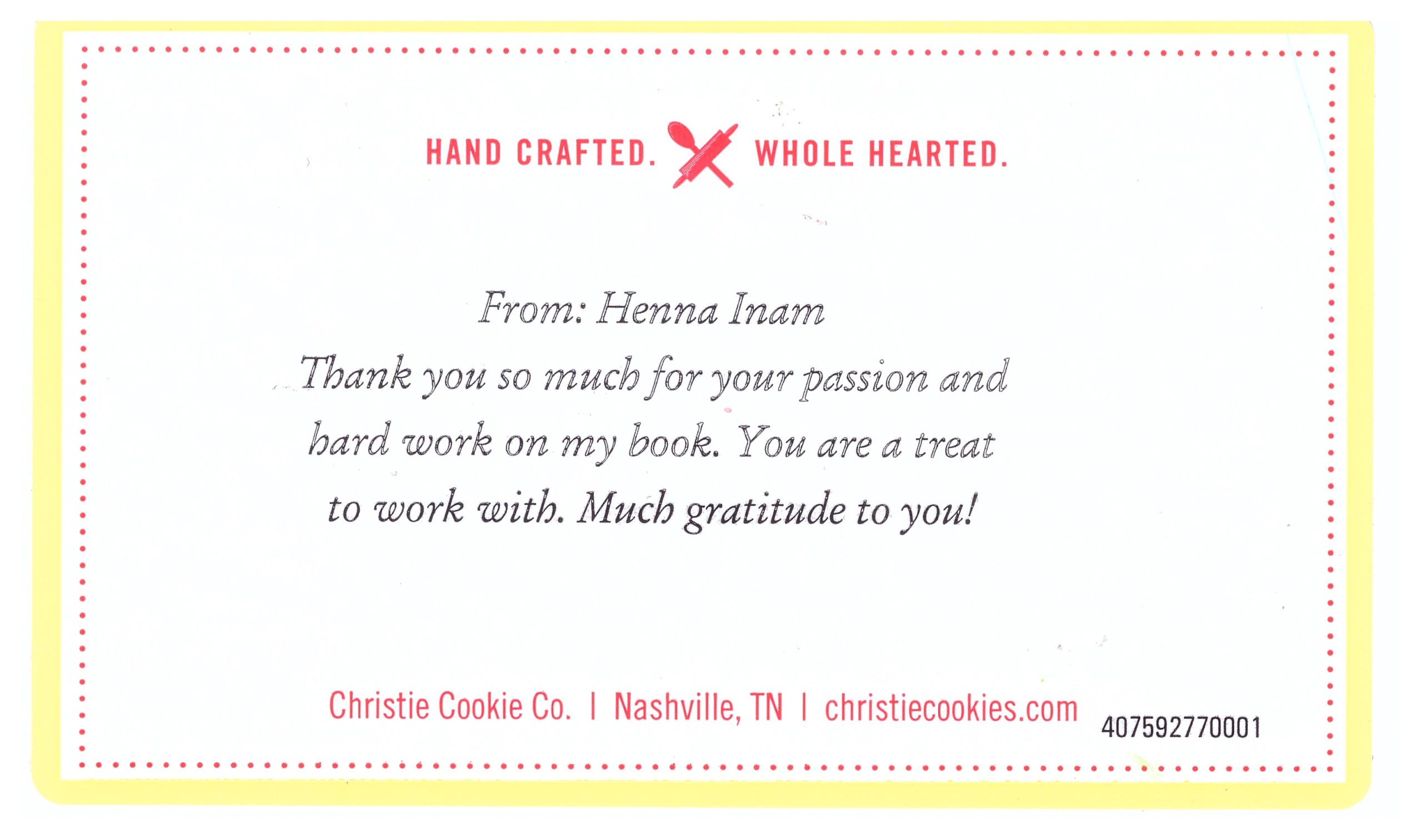 This note and tin of cookies were a sweet thank you for work I have completed on an online assessment. Wired for Disruption – Agility Quiz was the second assessment we did together. The first one, Wired for Authenticity – Authenticity Assessment has generated over 4000 leads.
From: Henna Inam
Thank you so much for your passion and
hard work on my book. You are a treat
to work with. Much gratitude to you!
I always strive for happy clients. This thank you really brightened my day! Here's how to get Henna Inam's latest book Wired for Disruption: The Five Shifts in Agility to Lead in the Future of Work.
Related Blog Posts