Entrepreneurs benefit from peer advice that provides knowledgeable perspectives, highlights blind spots, and lifts them out of ruts.
Peer Advice and Support for Startup Founders
There is no formula on how to start a new company. But one thing we suggest is that you assemble a diverse set of advisors to provide the breadth and depth of perspectives on an ongoing basis that complements the strengths–and fills in the gaps–of your startup's core founding team. "You need advisors to bounce ideas off, to provide a reality check, to tell you when you're about to mess up, to confide in when you're alone at the top," says Christine Comaford-Lynch in her BusinessWeek article, Don't Go It Alone: Create an Advisory Board.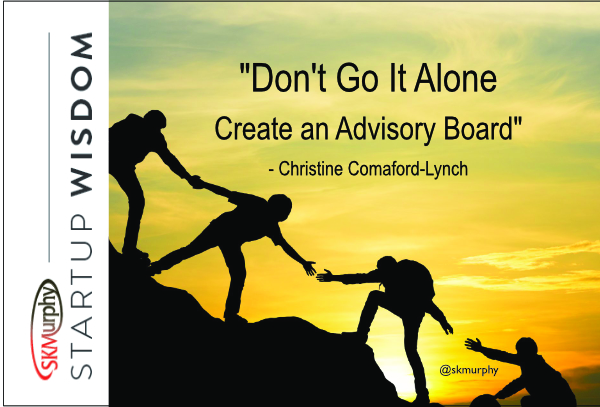 Bootstrapper Breakfasts and Mastermind groups are two ways to get advice and support from peers:
Bootstrappers' Breakfast meetings  are now both in-person and online. They allow you to have serious conversations with other entrepreneurs and benefit from different perspectives on a situation or challenge you are wrestling with. Sometimes they feel like a blind date with destiny. At most breakfasts, a third to a half of the attendees are there for the first time or have not met each other. Putting a challenge on the table and responding to clarifying questions and suggestions from different entrepreneurs can lift you out of a rut to consider some new options. You can see the Silicon Valley schedule at https://www.meetup.com/Bootstrappers-Breakfast-SV/ and find links to other groups on the Bootstrapper Breakfast website. We started offering Bootstrapper Breakfasts in Silicon Valley in October of 2006.
Mastermind Peer Advisory groups in-person and online allow you to meet with a small group of the same entrepreneurs twice a month. In these meetings, you can go deeper and have conversations with peers who understand your business. More about our Silicon Valley Mastermind Groups. We have offered Mastermind groups in Silicon Valley since 2011.
As you grow, you may want to build specialized advisory boards:
Advisory Board / Business Advisory Board: a group assembled by a business to provide ongoing advice and counsel to the executive team. Compensation may be in the form of stock or a fee for service.
Technical or Scientific Advisory Board: a group of technical or scientific experts who offer your engineering or product development team specific guidance on critical technologies or scientific advances relevant to your product plans. Compensation may be in the form of stock or a fee for service. Sometimes a donation may be made in the advisor's name to a charity or non-profit of their choice where payment would conflict with an advisor's employment agreement.
Customer Advisory Board: a representative group of customers you call on regularly for advice on product functionality and direction. Meetings are typically attended by product development, marketing and sales personnel, and executives. Compensation may take the form of an honorarium or a donation in the attendee's name to a charity or non-profit of their choice.
Board of Directors: a group of individuals elected by the shareholders to represent their interests. The board typically meets at regular intervals and provides advice and governance, setting policies and providing oversight of day-to-day management.
A montage of perspectives from members of SKMurphy Mastermind Peer Advisory Group.
Related Blog Posts