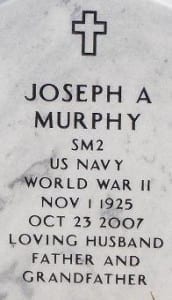 I figured he had lived through so many things that as long as he stayed indoors and avoided getting hit by lightning he would come to my funeral in a decade or two. At the time I told close friends that it hadn't really hit me yet. I would normally talk to him once a week for an hour or so.
library burned down
He still chews me out from time to time
a relationship goes on
Everyone Gets a Promotion
I called my father and told him, "we've reconsidered: you're not just a good grandfather, you're a great grandfather." My stepdaughter Veronica and her husband Jeremy just had a new baby:
Austin Michael Pruitt
July 13, 2004 at 8pm
7lbs, 11 oz 19 inches
dark hair, big newborn eyes, very alert – ready to play with his uncles! And some related obligatory quotes:
People who say they sleep like a baby usually don't have one.
Leo J. Burke
"A baby is God's opinion that the world should go on"
Carl Sandburg
"Advice is like snow; the softer it falls, the longer it dwells upon, and the deeper it sinks into the mind."
Samuel Taylor Coleridge
From Jonah Goldberg's newsletter add sub link
One Year Later
It was a year ago today that my brother died.
A couple weeks after the funeral, I wrote in the G-File:
Unique is a misunderstood word. Pedants like to say there's no such thing as "very unique." I don't think that's true. For instance, we say that each snowflake is unique. That's true. No two snowflakes are alike. But that doesn't mean that pretty much all snowflakes aren't very similar. But, imagine if you found a snowflake that was ten feet in diameter and hot to the touch, I think it'd be fair to say it was very unique. Meanwhile, each normal snowflake has its own contours, its own one-in-a-billion-trillion characteristics, that will never be found again.
Families are similarly unique. Each has its own cultural contours and configurations. The uniqueness might be hard to discern from the outside and it certainly might seem trivial to the casual observer. Just as one platoon of Marines might look like another to a civilian or one business might seem indistinguishable from the one next door. But, we all know the reality is different. Every meaningful institution has a culture all its own. Every family has its inside jokes, its peculiar way of doing things, its habits and mores developed around a specific shared experience.
One of the things that keeps slugging me in the face is the fact that the cultural memory of our little family has been dealt a terrible blow. Sure, my mom's around, but sons have a different memory of family life than parents. And Josh's recall for such things was always not only better than mine, but different than mine as well. I remembered things he'd forgotten and vice versa. In what seems like the blink of an eye, whole volumes of institutional memory have simply vanished. And that is a terribly lonely thought, that no amount of company and condolence can ease or erase.
Alas, that's still true. I can feel so much of my life fading away like a photograph left too long in the sun, so many memories like a name forever on the tip of my tongue. Punch lines to stories are forgotten, making trying to remember the stories they hang on too painful to bother.